With the increase in hype, companies are keen to explore the virtual world and create open Metaverse Offices.
In March, all companies announced plans or released details to establish Metaverse offices that could be used for online meetings with clients from all over the world and internal innovation hubs and enhance social interaction with users.
While we're witnessing earlier versions of it, the Metaverse offices are an early glimpse into what's to come shortly. In this regard, we look at a few firms that have recently joined the Metaverse.
Atom Events Company Establishes Metaverse Offices
Atom, an event company, based in Mumbai, recently opened the metaverse offices of its company. Atom has purchased the space online at Decentraland and plans to utilize this virtual workplace to reach out to its international customers. The company will use it in future metaverse events.
Yash Kulshreshtha, Atom's chief of creative, stated in an interview that the move is targeted at expanding the company's international operations while catering to the newer generations. "The younger generation growing up is now able to do it naturally," Kulshreshtha said.
KuCoin Exchange launched KuCoin Virtual Metaverse Offices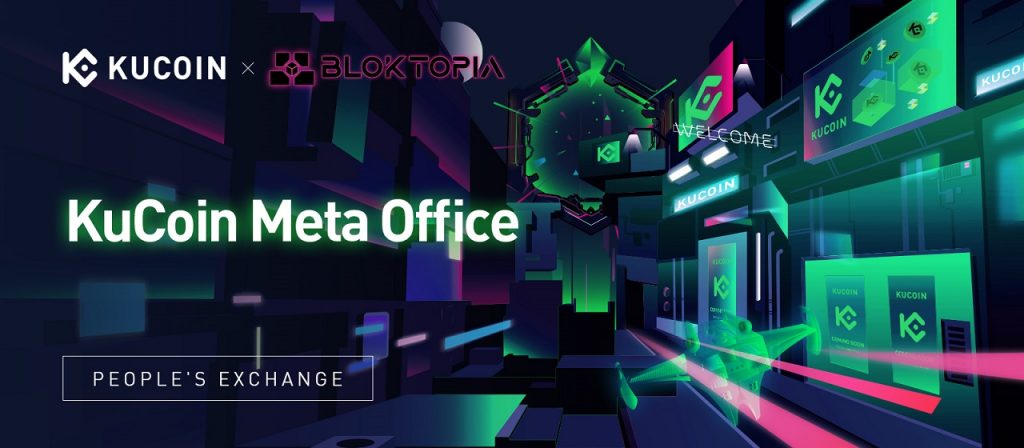 A digital asset trading platform KuCoin has opened an office based on Bloktopia Digital Space. In an announcement, the trading platform announced the KuCoin Meta Office.
The office's goal is to provide an immersive experience in the metaverse for its users and provide access to interactive social networking.
KuCoin President Johnny Lyu said this milestone could help accelerate the adoption of the blockchain and the metaverse. "KuCoin is currently exploring application scenarios that can be made of the metaverse and blockchain technology," Lyu said.
Bjarke Ingels Has Designed An Office That Is The First To Be Virtual
The leading architecture business Bjarke Ingels Group worked with Vice Media creative agency Virtue Futures to create a brand new metaverse office located in Decentraland. It is known as"the "Viceverse workplace," the digital space will function as a central place to Vice Media Group staff.
Interview with Virtue Futures executive Morten Grubak described the office as an "experimental playground." According to Grubak, the office permits its employees to play with non-fungible tokens and decentralized autonomous organizations, Web3.
SCB 10x reveals plans to Launch Office Based on The Sandbox
SCB 10x, the venture division of Siam Commercial Bank, has announced plans to open a virtual office inspired by The Sandbox. As per the press release, the office will be launched in 2022, and it will be sure to join the world's builders' community.
Alongside engaging with the community, the online office will let visitors be part of events, participate in product demonstrations, and explore unique designed spaces.