The influx of famous singers into the Metaverse realm at rapid pace.
Repertory Ed Sheeran, Madonna, and Rita Ora, Warner Music Group is preparing to create an internet-based concert space called Metaverse that will showcase virtual avatars of famous artists such as Justin Bieber, Cardi B, and Ariana Grande.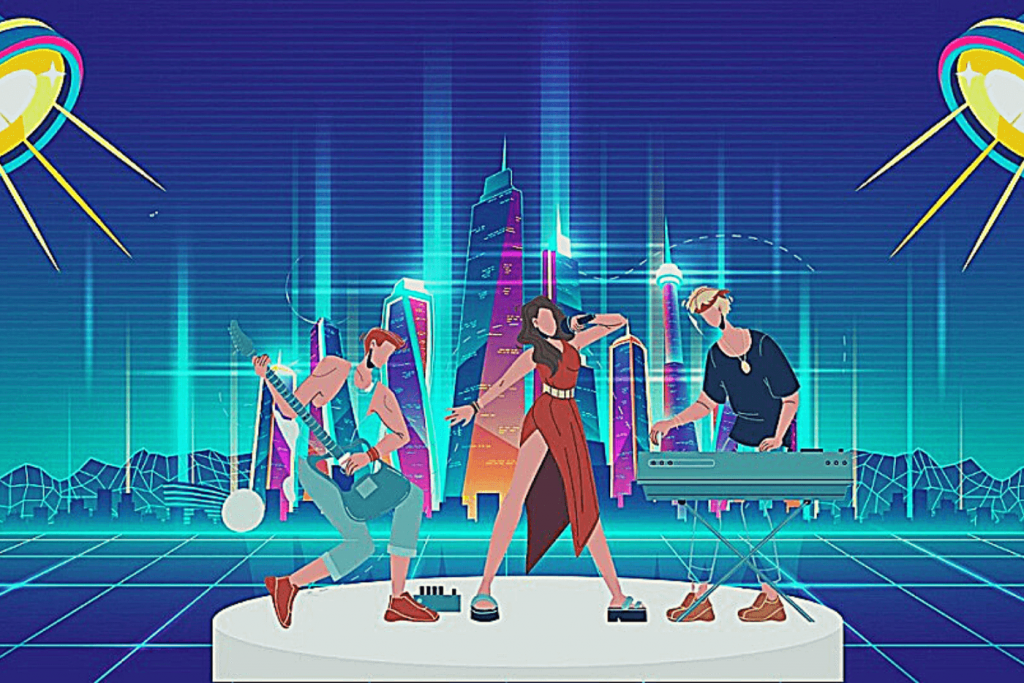 Stars and bosses of the Music Industry to hold digital concerts in virtual reality environments "Metaverse Music companies took action after realizing the potential for earning in the "Metaverse" digital realms in which people are represented through virtual avatars.
Companies are negotiating deals with online platforms that allow them to hold virtual performances and sell millions of dollars worth of digital goods to the fans of singers.
Although artists such as Justin Bieber, Cardi B, and Ariana Grande are virtual characters, Warner Music Group, representing Ed Sheeran, Madonna, and Rita Ora, is deciding to build an online concert venue; within the Metaverse dubbed "The Sandbox."
It is the first music space that is permanent in the Metaverse.
Virtual Careers And Singers Into The Metaverse
Sony Music has partnered with "Roblox" the company that specializes in creating online worlds and selling virtual products.
Universal has joined forces with the digital avatar firm "Genies" to bring famous artists such as Billie Eilish, Taylor Swift, and Abba to the world of Metaverse.
Jonathan Vlassopoulos, vice president and music director at Roblox, said that the technology allows artists to "virtually have a successful career." "One hundred percent price tags are a great incentive for artists to be part of this metaverse," declared Vlassopoulos.