French retail giant Carrefour in Blockchain Metaverse by buying a virtual plot of land in The Sandbox.
The company bought package 33,147 of the Blockchain game, which indicates a new user experience is coming. In addition, the head of e-commerce at Carrefour, Elodie Perthuisot, has announced that "concrete projects will arrive soon."
"We have acquired an area equivalent to 30 supermarkets in the Metaverse. Stay tuned for future experiments and innovations," the company stated.
Carrefour in Blockchain Metaverse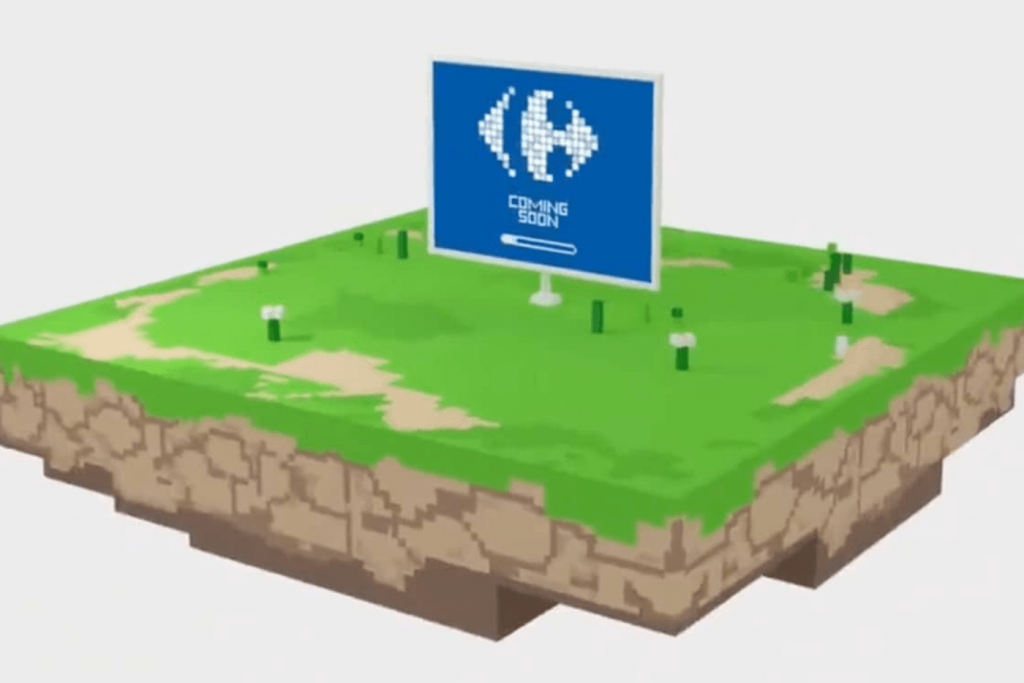 Carrefour has yet to announce any further details about its futuristic moves. So far, the company has only announced small glimpses of its future ideas.
Major Brands and the Metaverse
Carrefour is neither the first nor the only retail brand to jump on the metaverse bandwagon. Last month retail giant Walmart filed for multiple trademarks, signaling a metaverse move.
According to its filings, Walmart plans to sell virtual goods, including toys, clothing, electronics, and sports equipment.
Similarly, several major brands have dabbled in the metaverse. Nike, for example, filed multiple trademark applications late last year. It has also teamed up with Roblox to develop a digital world called Nikeland.
In addition, Nike has acquired the digital sneaker company RTFKT.
That's not all; Adidas is also in the Metaverse, teaming up with Coinbase to buy a virtual plot of land in The Sandbox.