Consumers do not know how to Join the Metaverse, but are interested in participating.
Global Web Index has analyzed users' degree of knowledge and interest regarding what the Metaverse is.
Guide Regarding How to Join the Metaverse
Since Facebook changed its name to Meta and decided to focus its business on the Metaverse development, the territory of digital universes has become a significant trend of the business ecosystem.
Hundreds of companies have started to open offices, offer concerts and other experiences or create their land on platforms like Roblox or Decentraland. However, this knowledge and interest in the Metaverse have not caught on with consumers.
It is clear from an analysis carried out by the Global Web Index (GWI) and collected by Warc. The research firm has published data from a study carried out among more than 12,000 users between the ages of 16 and 64 in nine different markets, including Brazil, China, France, Italy, Japan, and the United States.
According to their figures, citizens' knowledge of the Metaverse is divided almost equally into three groups: 33% who understand the concept, 37% who have heard of it but aren't sure what it means, and 30% who are not sure at all what the Metaverse means.
Specifically, knowledge falls significantly among users over 45 years of age since only 18% are familiar with the term.
However, consumers seem willing to participate in the Metaverse despite some widespread unawareness. Moreover, according to GWI, 51% of those surveyed were willing to participate in the Metaverse, while 25% said they weren't sure.
In addition, one in three users who have not previously heard of the Metaverse say they want to participate in it, which shows, according to the company, the concept's attractiveness.
User Profile in the Metaverse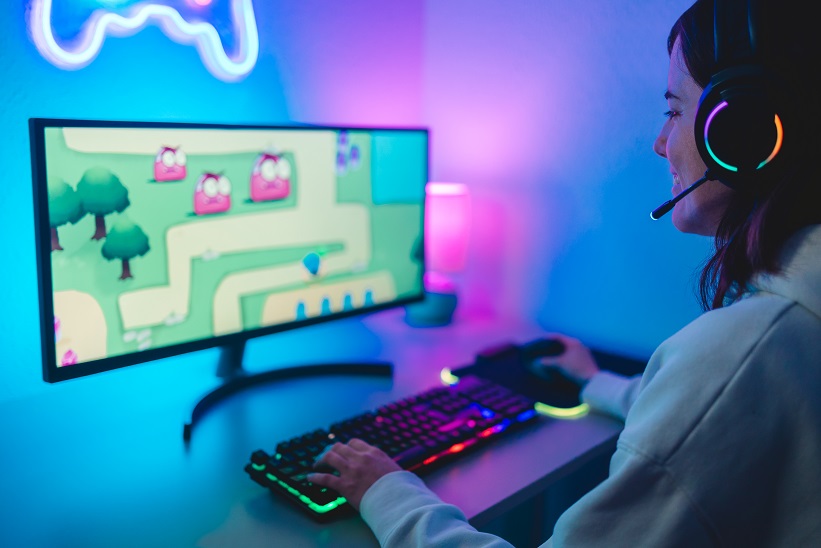 The attractiveness of the Metaverse is essential. Although the first version of the digital universes does not meet users' expectations, it will help determine what consumers are looking for. From GWI, they point out that brands need to become familiar with these first users.
According to the firm, one in three respondents says that standing out from the crowd is essential to them, and they are 18% more likely to say that brands should help them improve their reputation in the Metaverse.
Brands will be able to help users achieve status by relying on video game mechanics, such as compensation with exclusive content when they complete some challenge.
The social aspect will also be necessary. Many organizations see digital universes as the natural evolution of social networks.
Currently, 98% of global consumers use social media, and 58% discover new products only through these platforms. GWI points out that it will become a revolutionary development if the Metaverse can achieve these engagement rates.
Different Interests In The Metaverse
With more and more companies launching different initiatives around digital universes, the possibilities of accessing many diverse Metaverses in the future are growing.
Thus, various platforms will be offered for specific audience niches that expand the range of opportunities for brands.
In this regard, based on GWI data, gamers and content creators are the most interested in the consolidation of the Metaverse.
43% of respondents say that one of the reasons for their interest in the Metaverse is making online games more popular, while 41% say that it will make content creation more accessible and more popular.
In this sense, GWI explains that it will not be just about focusing on what people expect the Metaverse to do for it but on what people are expected to do with it.
As the gaming industry becomes more closely linked to the creator economy, brands need to consider creator influencers to create synergies and partnerships.
The digital universes must also adapt to the consumption habits and behaviors that users have acquired on the Internet to continue satisfying their expectations and needs.
Thus, online shopping, the possibility of holding virtual meetings, or playing a game online with real-life friends will be the main activities that users interested in the Metaverse hope to be able to do.
The GWI analysis also points out that the cost of access to the Metaverse, which currently has to be done mainly through virtual reality glasses, will be one of the main barriers to its development.
It also highlights the importance of security to attract users. Among those interested in participating in the Metaverse, 36% worry about how companies use their data online, while 23% worry about government tracking.
The development of Metaverse offers excellent possibilities for brands in storytelling and the generation of meaningful content and experiences.
However, issues such as device innovation or regulatory uncertainty may mean that these digital universes in the future will be completely different from what we are seeing now.