One of the major English Premier League football clubs, Manchester City, is building a replica of the Etihad Manchester City Metaverse Stadium, which is their headquarters in the Metaverse.
On Friday last week, the team announced they had signed a three-year agreement with Sony, which will provide virtual reality experts to use image analysis and skeleton tracking technology from its subsidiary Hawk-Eye.
The Future of Manchester City Metaverse Stadium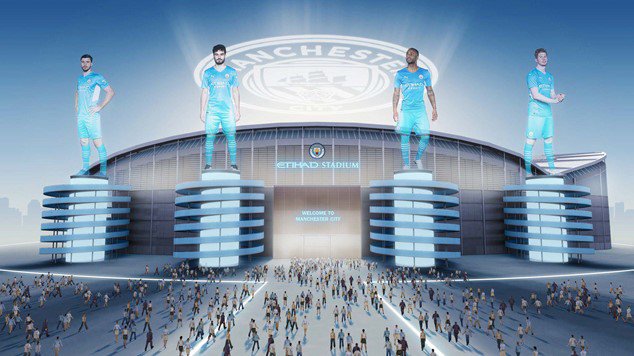 Manchester City hopes fans will enjoy all the benefits of virtual stadiums, although COVID-19 restrictions still hamper travel options for some.
The ability to watch matches in an immersive metaverse world can be a relief for fans wanting to experience the game's setting again.
"The Sony Hawk-Eye subsidiary has long been dedicated to improving sports for viewers and officials. It helps officials make in-game judgments in real-time with dedicated replay technology," said City Football Group Chief Marketing Officer Nuria Tarre, as quoted by Cointelegraph. Tuesday (1/3/2022).
The increased interactivity and ownership of virtual goods is a remarkable asset to have a base in the metaverse. Manchester City may well take advantage of both opportunities to give fans worldwide more accessibility to teams and stadiums.
Another English Premier League football club, a rival, Manchester United, also shows a similar interest, but from the crypto industry. Manchester United has also pushed into the Web3 ecosystem with a new partnership with Tezos announced on 10 February.
Tezos will become the team's official crypto partner and training kit and can also help develop digital merchandise.