Many people search online whether Polygon compatible with Ethereum or not. Polygon (MATIC) is a Blockchain project that could be defined as everything Ethereum 2.0 wants to be in the future.
It is a product that allows us to deal with the problems of scalability and commissions that Ethereum presents at times of high demand for use.
Polygon, formerly Matic, was an idea developed by Jayanti Kanani, Sandeep Nailwal, and Anurag Arjun, who decided to come together to create a side chain that would serve as a solution to Ethereum's scalability and usability problems.
Is Polygon Compatible With Ethereum?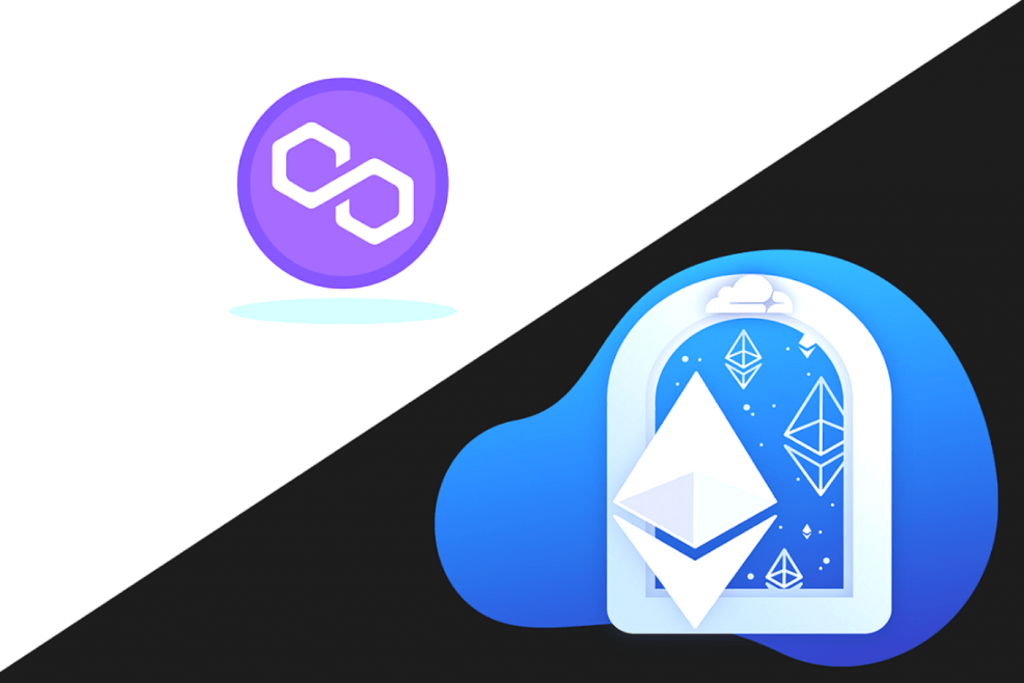 To achieve this, Polygon used Plasma and a structure of nodes that would have control of a side chain running on the Proof of Stake (PoS) protocol, the same one that would drive ETH 2.0.
Additionally, the network has a fully compatible implementation of the Ethereum Virtual Machine and its Solidity language, allowing devs to port their dApps from Ethereum to Polygon easily.
This way, any Polygon user has two-way access to the Ethereum ecosystem without struggling with Ethereum's growing fees and issues.
The development of Polygon saw the light on May 19, 2020, and that day the history of this sidechain began.
Since then, the MATIC token has gone from a minimum of €0.003012 to an all-time high (December 27, 2021) of €2.92. Despite the current bear market, Polygon's MATIC token is holding firm, priced at €1.55, thus underlining its importance in the crypto markets.
Large Projects Within The Polygon Ecosystem
1inch Project
1inch is a DEX created in May 2019 by Serjez Kunz and Anton Bukov, two Russian developers who specialized in smart contract auditing.
This DEX works based on a protocol deployed both on the Ethereum and the Polygon networks. The objective is to make the exchanges in it cheaper and faster.
1inch is a particular DEX because its operation depends on dividing the exchange order that the user receives among the different DEXs that it uses as liquidity feeders. For example, if you want to exchange ETH for WBTC, it takes your trade order and splits your order between the different DEXes it has indexed (Uniswap, Kyber, AAVE, Bancor, Curve, Compound, Yearn, among others).
The primary tool to achieve this is the Pathfinder algorithm. This algorithm analyzes the different pools available in those DEXes to carry out the exchange you are looking for.
By analyzing all the information, Pathfinder is responsible for completing your order in the best possible way. It does this by simulating the slippage price for the given order and calculating the cost of gas and other fees for the trade.
This process is repeated in each of the DEX consulted (which can be up to 12 at the same time). In the end, a comparative table is created to offer you the most optimal exchange solution taking into account:
The exchange that offers the best price.
The lowest cost of operation and commissions.
It also can create proprietary liquidity pools within 1inch for intra-platform trades. It has advanced trading features such as creating limit orders for more precise handling of trade orders.
Curve Project
The Curve is a DEX that works based on an AMM protocol, allowing the efficient exchange of stable coins. In January 2020, Curve allowed users to trade between stablecoins with low slippage, a low-fee algorithm explicitly designed for stablecoins and earning fees.
Behind the scenes, the tokens held by the liquidity pools are also fed to the Compound or earn finance protocol, which generates more revenue for the liquidity providers.
Currently, there are 7 Curve pools: Compound, PAX, Y, BUSD, sUSD, ren, and sBTC, supporting an exchange for a wide variety of stablecoins and assets. Currently, Curve does not have a native token.
However, the team plans to release a CRV token eventually. Each Curve pool has its ERC20 token. The Curve is considered one of the largest DEXs globally, ranked second by TVL, with a value of $11.32 billion. The Curve can be fully used in the Polygon network.
Jellyswap, Atomic Swaps Over Polygon
One of the Polygon ecosystem's lesser-known but more practical projects is Jelly Swap. Jelly Swap is a decentralized exchange (DEX) that can perform cross-chain atomic swaps, allowing users to exchange cryptocurrencies directly without any intermediary.
An excellent example of this utility is performing cross-chain trades, such as Avalanche, Bitcoin, Ethereum, Harmony, Binance Smart Chain, and Polygon.
You can connect your Bitcoin wallet and use Jelly Swap to exchange it for Ethereum, with no KYC or centralization.
The Sandbox, A Metaverses In Polygon
Polygon also has a presence in metaverses built on the blockchain, and the Sandbox is one of his star projects in this regard.
The Sandbox is a virtual world built on the Ethereum blockchain that runs on the Polygon network. It is a metaverse where gamers can create, own and monetize their gaming experiences.
The utility token of the platform is known as SAND. It is one of the fastest-growing metaverses in the blockchain ecosystem.
The Sandbox provides all the tools to create your world and represent everything utilizing NFTs and rewarding them with the utility token SAND.
Today's gaming, ownership, and centralized control limit the rights and ownership of users when creating their virtual worlds.
Sandbox is built on a Voxel platform where creators can create, play, share, collect, and trade without central control, enjoying secure copyright ownership while gaining the ability to earn cryptocurrencies (SAND).