According to Bloomberg, this technology will move more than US$800 billion by 2024. This has pushed various investors to bet on this trend. How to enter, which companies to look at and what considerations to have?
Million dollar industry
Many think its science fiction, but the Metaverse is on the lips of all venture capitalists. This new technology creates a virtual space where people can connect using avatars, and has been hailed by experts as the next generation of the internet.
In fact, Bloomberg Intelligence projects that the Metaverse will move US$800 billion by 2024. In addition, tycoons such as Elon Musk, Mark Zuckerberg, Jeff Bezos and Bill Gates have already begun to study new areas of the business. Even the founder of Facebook changed the name of his business matrix to Meta, precisely because of his interest in this trend (in addition, he has 10,000 employees working in this area).
This new technology is projected to influence various industries: from education, to video games, to workplaces. Within the Metaverse, companies dedicated to technological development are going to create an economy parallel to the real one. The Metaverse has the ability to develop a 100% online market.
But how to invest in this industry without betting large sums of money? Is it a safe business?
Actions: the most direct
The main tool that investors are choosing to "enter" the Metaverse is stocks. You can bet directly on companies related to this future trend, such as Facebook (now called Meta Platforms), NVidia or Unity Software.
But there are also other companies that are developing this type of technology, such as Microsoft, Snapchat, Amazon, Alibaba, Walt Disney, Epic Games and Roblox. It is important that before investing you know the details of each company well and analyze their previous results in the stock market.
ETFs: diversification at low cost
ETFs are another alternative, which allows investment to be divided into different companies that are developing products in augmented reality.
The main ETF that provides exposure to companies in the Metaverse is META, managed by Round hill Investments. Since mid-September the managed amount of the fund has grown by 700. There are also low-cost technology ETFs that usually include companies in the sector, such as VGT and XLK.
Crypto assets: the tokens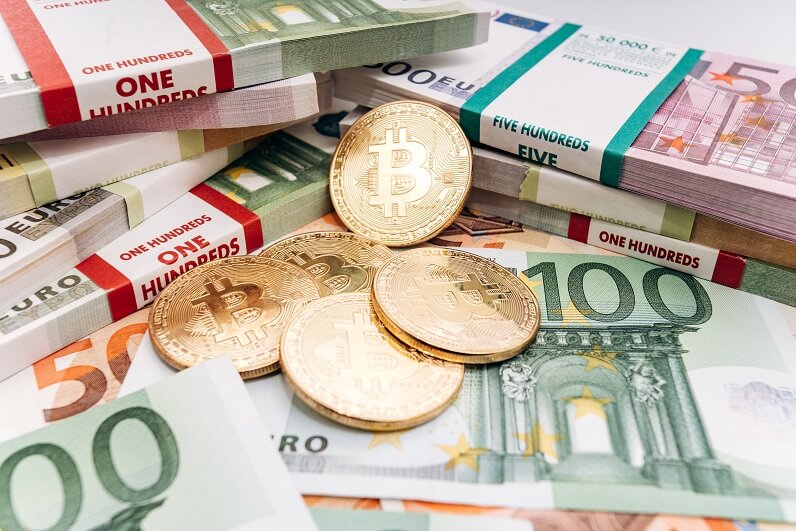 The crypto-asset industry has not been left out of this trend either. In fact, various decentralized Metaverses have been created. One of those is Decentraland, a Blockchain platform that allows you to acquire virtual land and participate in a digital community. This initiative offers a non-fungible token (LAND) that can already be purchased.
Something similar is The Sandbox, a video game that uses Blockchain and that allows you to buy virtual plots. All of this is done through tokens.
Recently, the cryptocurrency ROSE (Oasis Labs) announced its alliance with META, so a great revaluation is expected in the coming days.
There is also the Metaverse Index (MVI), a fund of tokens that is designed to capture the trend of entertainment, sports, and business changes taking place in virtual environments. It works like an ETF, but with crypto assets.
Industry still in its infancy
Despite the fact that it is a technology on the rise and that various investors are betting large sums of money, it is still an item that is in an early stage.
Although most of the companies related to the Metaverse are already consolidated firms, the concept is still in its infancy. Therefore, investing in broad ETFs could be a way forward.
Every investment has risks. META is a new technology, which has yet to mature, so caution must be exercised when investing and choosing the asset well, since there are currently many.
Important:
You must not invest beyond what you are willing to lose.