At the Meta Connect 2021 event, Mark Zuckerberg presented the Metaverse Vision of Meta as the successor to the mobile internet.
A set of interconnected digital spaces allow you to do things you can't do in the physical world.
Meta's new idea of virtual life stands out for replacing real emotions with a virtual world.
As Mark Zuckerberg wants to represent it, the virtual Metaverse focuses on transferring the physical presence to the digital.
In keeping with that vision, Facebook also announced a new brand called Meta better to reflect the company's new vision for the future.
The Metaverse is still a long way off, but parts of it have already arrived, and even other projects are already on the Horizon.
Learn about everything Meta is building to improve virtual reality and augmented reality as we know it today and the steps Facebook will take to unlock the full potential of Metaverse in the future.
The Horizon Home
Meta already featured Horizon Home in its initial vision as a base of operations within the Metaverse. These virtual rooms are the first meeting point when using the Oculus Quest virtual reality glasses.

Soon, it will be possible to invite other friends to join Horizon Home and watch videos, play games, and other applications together.

Horizon Home is the most recent addition to Horizon, which allows users to create and connect in the Metaverse. Horizon Home joins Horizon Worlds, a platform for creators currently available in beta, and Horizon Workrooms.
Venues are also born with Horizon Venues, where you can find tickets to concerts, sports, and much more; Horizon Venues will allow you to enjoy the energy of live events from the comfort of your home.
Messenger with Calls in Virtual Reality
Messenger VR support appeared earlier this year, allowing you to send quick messages to your friends from inside your VR goggles.

However, why write when you can talk? Messenger audio calls will appear from within virtual reality by the end of the year.

You will be able to participate in an audio call with other friends from any Messenger-enabled platform and even hang out or travel together to different destinations from virtual reality.

The Gambling

From past chess classics to augmented reality to intense battles, the games are sure to be as prevalent in the Metaverse as they are today.
The Oculus Quest 2 is getting a remake of Rockstar Games, classic Grand Theft and Auto San Andreas. So you'll be able to get a new perspective on the most spectacular areas of GTA while experiencing one of the most iconic open-world games.

In addition, several new games and updates are coming, including a five-title partnership with Vertigo Games and recent events for Battle Royale VR.
The Home Gym
Many people have replaced the gym with training exercises at home; why not bring that to virtual reality. From Meta, they are working on turning glasses 2 into the best gym equipment that can exist.

Featuring a new set of accessories called the Active Pack for Quest 2. In addition, the group will include new grips for touch controllers to help keep you in control while you sweat and a streamlined facial interface to make exercising easier.

Including a Boze mode, a new FitXR gym, and hand-tracked bodyweight exercises in Player 22 by Rezzil has helped train professional athletes in various sports.
Metaverse Vision of Meta and the Future of Work
Work, play, and everything in between will all be part of the Metaverse at some point. So, just like today's phones and laptops, our platform needs to be flexible enough to adapt to all the different use cases.

Quest for Enterprise, a new set of features designed for enterprises but running on the same glasses as Quest 2, will soon begin testing.

Quest for Business will allow you to log into the Quest 2 headset with a work account, an upcoming business-only login that will enable you to collaborate with co-workers and access productivity apps like Horizon Workrooms and Gravity Sketch without using a personal account From Facebook.

Meta is taking great care in developing Quest for Business to ensure we get it right. They will launch a limited beta later this year, expanding to more participants throughout 2022.

Meta intends for the Quest 2 virtual reality glasses, which allow you to utilize services such as Slack, Dropbox, Facebook, Instagram, and others, to work as 2D applications in Horizon Home shortly and be available for download from the Quest store.
The Presence Platform
Presence Platform will feature AI and machine perception capabilities, including Passthrough, Spatial Anchors, and Scene Understanding.

It will enable developers to create more realistic voice, interaction, and mixed reality experiences that seamlessly blend virtual content with the user's physical world.

As part of the Presence Platform, the Interaction SDK already makes it easy for developers to add high-quality manual interactions to their applications by providing a common gesture library.

Voice SDK is also being added for all those times when voice is the most intuitive input method.

The Passthrough API that has been around since the beginning of this year has been exploited by developers who have already created amazing experiments.

With the upcoming release of the SDK, developers will submit their mixed reality apps to the Oculus Store and App Lab.
The Cambria Project
A sneak peek of new, next-generation virtual reality hardware is Project Cambria, launching next year.
It won't be a replacement for the Quest 2, nor will it be the Quest 3. Instead, the Project Cambria is a high-end device with a premium price tag, filled with cutting-edge features like enhanced social presence, color pass-through, and more.

The experiences developers create with the Presence Platform will shine as the hardware advances. We're designing Project Cambria for people who want to start trying a new kind of computing.
The Spark AR Updates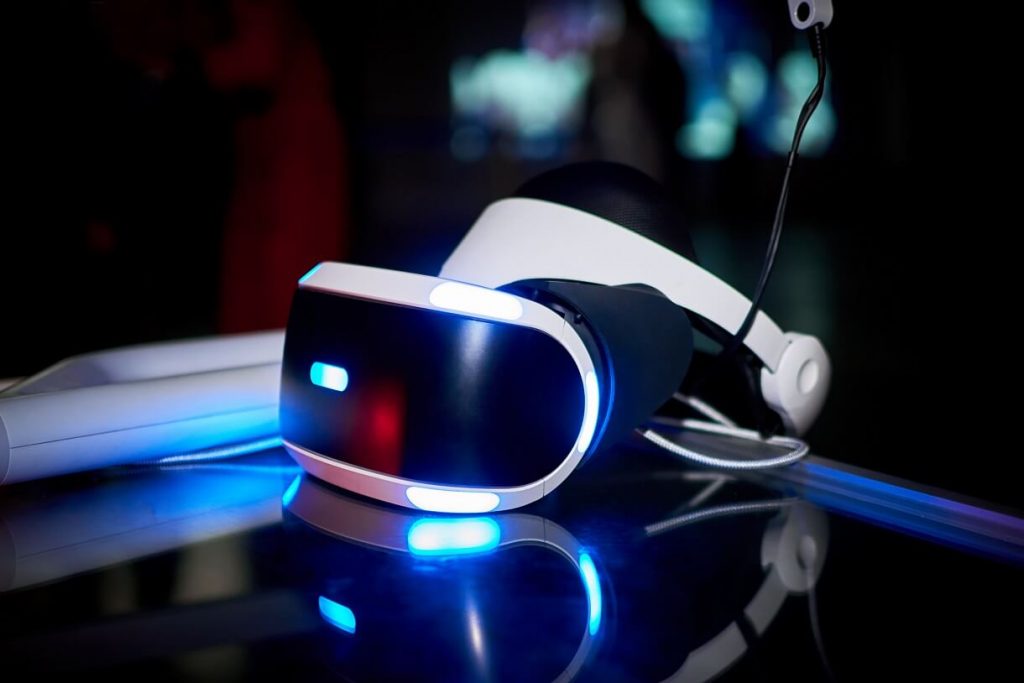 With hundreds of thousands of Spark AR creators in the community, AR continues to be a growing medium for expression and connection. More than 700 million people use augmented reality effects every month.

The producers and developers will genuinely build the Metaverse, filling it with delightful and informative material and experiences.

Today's mobile AR effects offer a glimpse of what we'll see in the future with AR glasses and how we're working to bring this future within our grasp.

New tools are coming out that Spark AR creators can use to place digital objects in the physical world and allow people to interact with them realistically, with depth and occlusion.

It also tests the ability of creators and brands to connect multiple AR effects in different physical locations into cohesive AR storytelling experiences, such as tours or scavenger hunts.

So that even more people can contribute to augmented reality, a new app has been created called Polar Code.
Augmented reality creation becomes possible with this app, even if you are a novice creator with no previous experience.

To help beginners and more advanced creators improve their skills to make a living building AR effects with Spark AR, the professional curriculum on Coursera and edX is being expanded.
Educational Investment
Beyond entertainment and social experiences, the Metaverse will also radically transform how we learn. We already see this with educational content and immersive training in healthcare, automotive, and more fields.

Building experiences takes time, effort, and, most importantly, many talented people.

That's why Meta will work with game engine developer Unity to help people gain the skills to create incredible augmented reality and virtual reality content.