The Metaverse is a virtual space where people interact with their avatars. Today, we are going to discuss the top 10 Blockchain Metaverse projects in this article.

Metaverse has existed almost since the beginning of the internet, with spaces like Second Life or Habbo. However, the introduction of Blockchain technology and NFTs have taken Metaverse a step further, allowing individual ownership and the creation of economies and markets.
Virtual Real Economies
In his science fiction novel Snow Crash, the Metaverse concept was devised by writer Neal Stephenson published in 1992. Stephenson envisioned a virtual environment without limitations, where people could adventure and enjoy their lives under their own rules.

Companies like Animoca Brands, Sky Mavis, Roblox Corporation, and others have created genuine digital universes. Anyone from anywhere in the world can access them to play, interact and socialize with others. However, Blockchain technology is taking the Metaverse concept beyond gaming and socializing.

The Metaverse allows the creation and development of entirely virtual businesses and economies. It is possible to study, work, negotiate, and much more in them.
The Facebook Corporation is ditching its social media business to conquer the Metaverse from its new Meta name. Facebook wants to provide its users with a digital universe to socialize, study, work, play, have fun, play sports, create businesses, buy and sell digital objects, connect, and much more.
Top 10 Blockchain Metaverse Projects and Their Sales
Thanks to integrating Blockchain technology in the Metaverse, users can enjoy and participate in actual digital ownership, developing their businesses and gaming economies. Blockchain and NFTs make it possible to demonstrate and maintain ownership of digital avatars, goods, items, objects, or the digital land.
Currently, brands like Atari, Nike, and Sotheby's Amnesia Ibiza have already opened their markets in the Metaverse. Others, like Coca-Cola, have held parties in them. In addition, our newspaper has opened a branch in Decentraland, and Barbados will open embassies in various Metaverse starting in January.
1. Axie Infinity Metaverse
Axie Infinity, in the best Pokémon style, is a digital game and Metaverse where users can play, have fun and generate value through NFTs. This game features virtual creatures, called axies, raised, bought, sold, traded, or earned within the platform. Axie Infinity is one of the Blockchain games that popularized the "Play to Earn" mechanic worldwide.
Citizens of the Philippines and Venezuela are abandoning their formal jobs to dedicate themselves entirely to this digital game. At Axie, an average player can earn between $300 and $700 per month. Axie Infinity's governance token AXS has grown over 30,000% in the past year.

Currently, Axie Infinity Metaverse has more than 1.2 million active users and has generated sales in the order of 3,400 million dollars. Initially, Axie Infinity was built on the Ethereum Blockchain. Still, earlier this year, it migrated to the Ronin second layer network, developed by Sky Mavis, to offer greater scalability and accessibility to users.
Axie Infinity is also developed as a crypto nation, where users can trade digital land. In February, crypto investor Flying Falcon paid $1.5 million for the Genesis estate within Axie. Flying Falcon said that Axie was becoming a country with its citizens, economy, and national identity.
Decentraland, built on the Ethereum Blockchain, is the first user-owned open virtual world. In this Metaverse, users can build, create, and explore different virtual worlds decentralized.
Decentraland has its governance token called MANA, which allows users to decide on the development of the Metaverse through a DAO (Decentralized Autonomous Organization). In addition, it has the LAND token, an NFT based on the ERC-721 standard of Ethereum. Metaverse LAND allows users to prove and maintain digital land ownership, making monetization possible.

Decentraland has its digital market, where nearly 19,500 unique users have interacted. According to data from Non-Fungible, this Metaverse has celebrated 129,716 sales, with a total volume of 96.9 million dollars. This week's most expensive sale made in this virtual universe was digital land lot #4339, sold yesterday for 618,000 MANA, valued at $2.4 million.
However, by the number of MANA tokens, the real estate firm Republic Realm bought the most expensive digital land in June of 2021. The company paid 1.3 million MANA, valued at about $913,228 at the close of the sale and about $5.2 million at press time.

Atari, Amnesia Ibiza, and Sotheby's are the most recognized businesses based in Decentraland. In addition, the Barbados government recently announced that it would open its first digital embassy within this Blockchain Metaverse.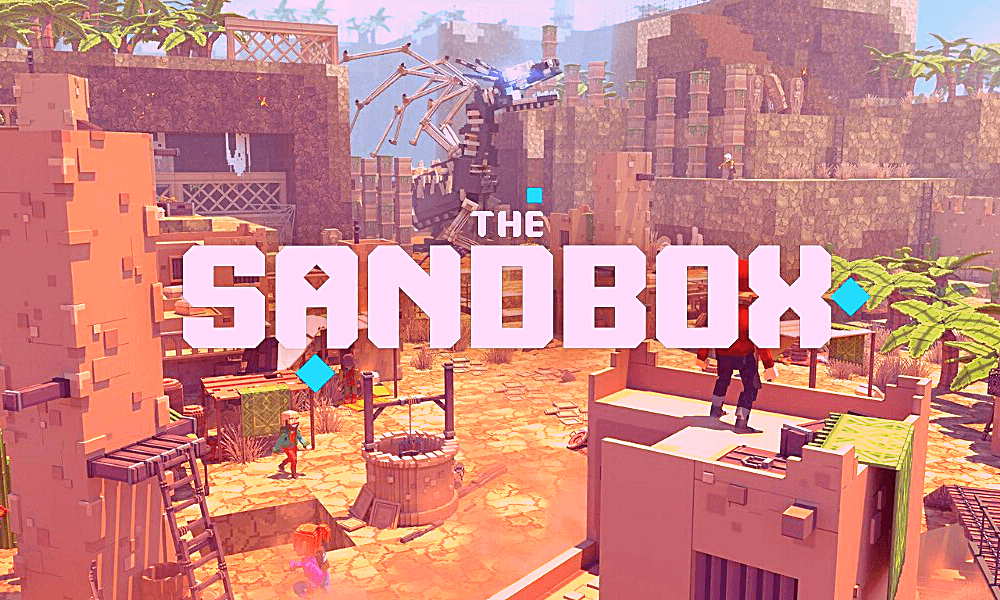 The Sandbox, also built on top of Ethereum, is a voxel-style Metaverse that allows users to enjoy different virtual experiences. In The Sandbox, users can play games, develop their digital worlds, access interactive applications, and trade other objects. In addition, through the SAND token, native to The Sandbox, users can monetize the game and generate returns.

Like Decentraland, The Sandbox is governed by its users through a DAO. Currently, the Metaverse is developing a competition event called Alpha, where users can enjoy 18 interactive experiences and earn rewards in exclusive SAND and NFT tokens.

The digital economy built on The Sandbox has grown exponentially in the last year. To date, a total of 126,313 sales have been made, with a volume exceeding 146.8 million dollars. In addition, the Sandbox has more than 18,280 active unique users.
4. Star Atlas Metaverse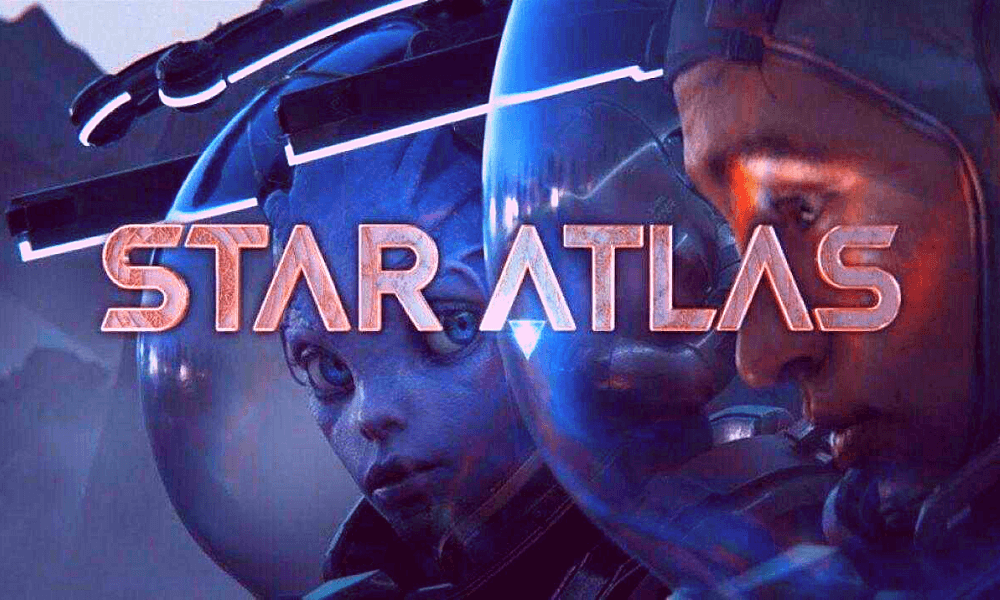 Built on the Solana Blockchain, Star Atlas is a space-themed Metaverse focused on the MMO (Massive Multiplayer Online) experience. Star Atlas offers cinematic quality graphics built on Unreal Engine 5. Within this Metaverse, users can play, interact and monetize their objects, generating value through NFTs.
Although Star Atlas is one of the newest games and Metaverse in the industry, its community is snowballing. Currently, it moves about $48 million a day with its ATLAS token, according to data from CoinMarketCap.

Its CEO, Michael Wagner, stated that he would integrate DeFi (decentralized finance) as a fundamental part of the development of Star Atlas. Wagner wants to allow its users to trade tokens or participate in liquidity pools easily and all in one place.

Time adds Ethereum to its balance sheet and signs sponsorship with Galaxy Digital for Metaverse content.
5. Dream Space Metaverse
Somnium Space is a virtual reality Metaverse built on the Polygon Network. Users can immerse themselves in an alternate world. Through Somnium Space, users can create and customize their items and avatars. And trade them as NFTs to monetize the game and its experiences.
This Blockchain Metaverse also allows trading with digital land. Users can build anything they imagine, opening the doors to a new digital economy.

The Somnium Space Metaverse offers excellent graphics in 2D and 3D. In addition, it allows you to connect directly with the OpenSea NFT market to trade NFTs. Somnium Space was developed by Somnium Space Ltd and was officially launched in February last year.
To date, this Metaverse has traded more than 5,700 digital items and exceeds a turnover of $110.7 million.

Somnium Space has partnered with Pimax, Sony, High-fidelity, OpenSea, VR Education, Blockchain Gaming, and many others to build a genuinely decentralized Metaverse. It is one of the Metaverse chosen by Barbad9.
6. Roblox Metaverse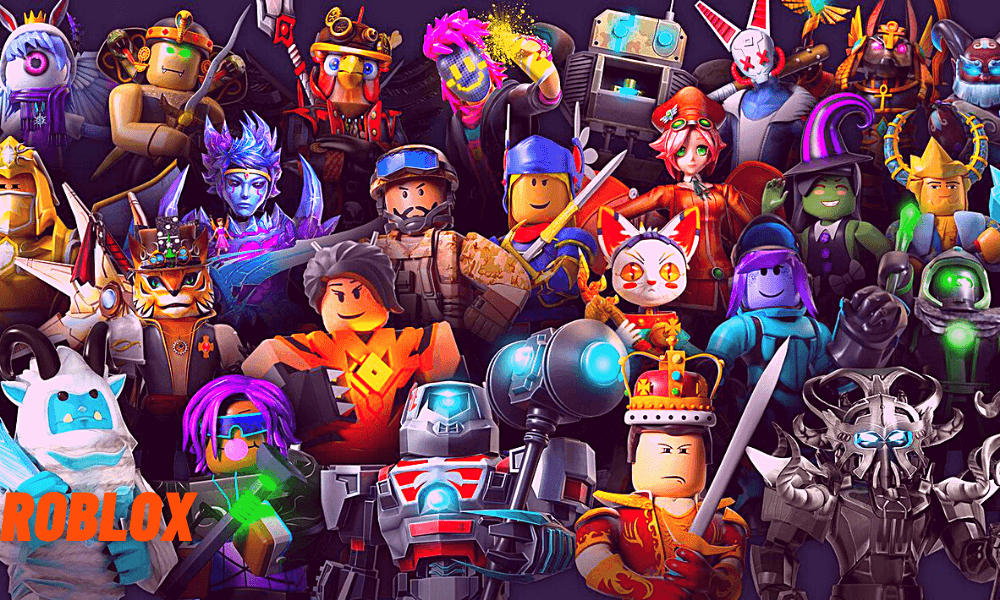 Roblox is the Metaverse chosen by Nike to launch Nikeland. Developed by the Roblox Corporation, the Roblox digital platform is an online video game environment where users can create and build their virtual worlds.
It has 200 million active users who can use the platform's video game engine, Roblox Studio, to explore many immersive experiences within the game.

Roblox has 9.5 million developers and 24 million unique and different experiences, as indicated on its web portal. In 2019, Roblox developers generated $100 million in revenue.
7. Omniverse Metaverse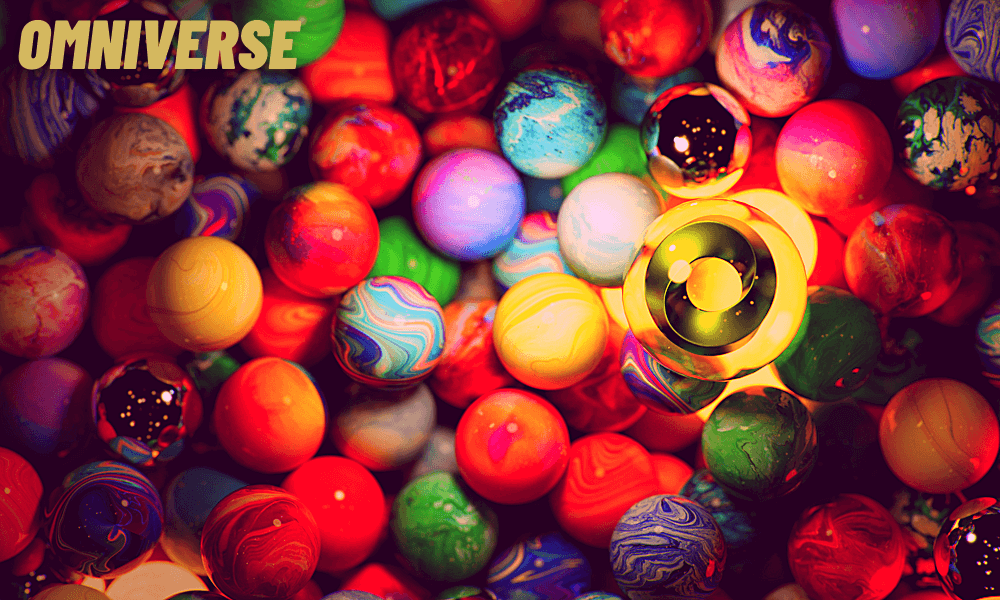 Omniverse is a Metaverse oriented toward institutions, companies, and content creators. Its goal is to design and make advanced 3D simulations of the real world.

This platform, developed by NVidia with NVidia RTX technology and Artificial Intelligence, has tools and services that help professionals simulate different situations or products to assess their impact in the real world.
Omniverse offers a digital ecosystem that allows its users to build and sell their extensions, applications, or micro services through the platform itself. It will soon launch a platform for NFTs to open an embassy.
Bloktopia is a decentralized Blockchain Metaverse designed to bring an immersive virtual reality experience to its user community. The immersive and attractive environment of Bloktopia is very similar to a shopping center, where users can live different experiences and generate real value.
This Metaverse is built and based on Ethereum's second layer scalability network, Polygon Network. The building has 21 floors in total, in honor of the 21 million Bitcoin in the world.

Bloktopia, which will launch a beta version in March 2022, will allow its users to play, socialize, have fun, buy, and rent and sell properties and land, as well as carry out advertisements and sponsorships. It also plans to encourage education on all things crypto and Blockchain.
Bloktopia wants to become a center for training and social education. In addition, users can enjoy visualizations and content related to the crypto world.

BLOCK token holders are known as Bloktopians. Owners of these tokens will earn income in the Metaverse by doing any of the activities listed above. In addition, the developers of this Metaverse are preparing interactive experiences with 3D glasses and their NFT market.
9. Minecraft Metaverse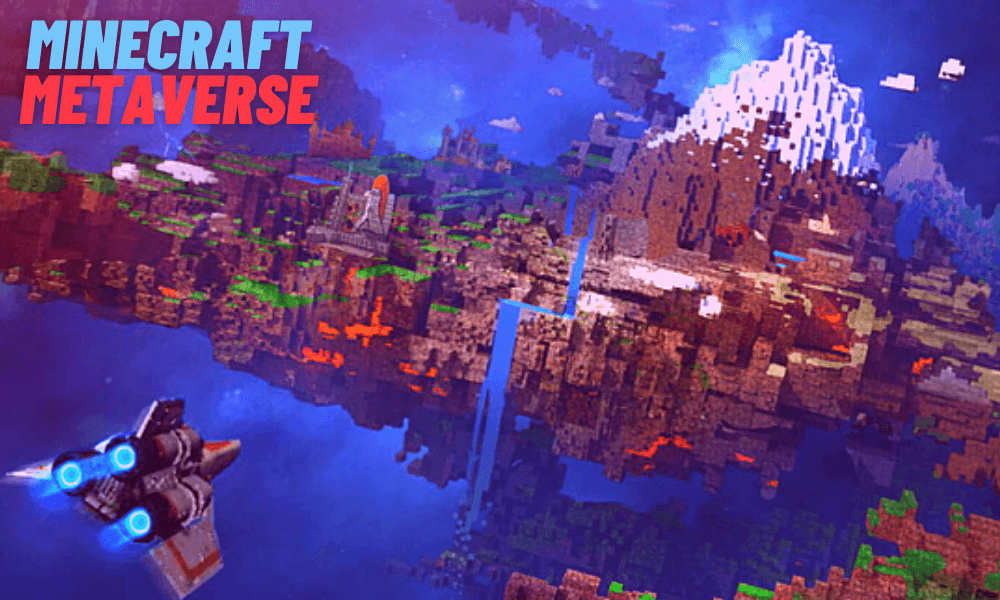 Although Minecraft was not designed initially on the Blockchain, an Enjin plugin released last year made it possible to integrate the Blockchain into the popular sandbox-style game. With EnjinCraft, Minecraft players and users can enjoy tokenization benefits and opportunities, making it possible to integrate, exchange, and use Blockchain-based game items or objects through servers. In this way, Minecraft players can develop new digital economies.

In Minecraft, users can explore different adventures, develop their worlds, or enjoy a game-based learning experience. Minecraft is one of the most popular games globally, with more than 150 million active users per month. The developer of this game and the digital world is Mojang Studios. Minecraft was purchased in 2014 by Microsoft for $2.5 billion.
10. Fortnite Metaverse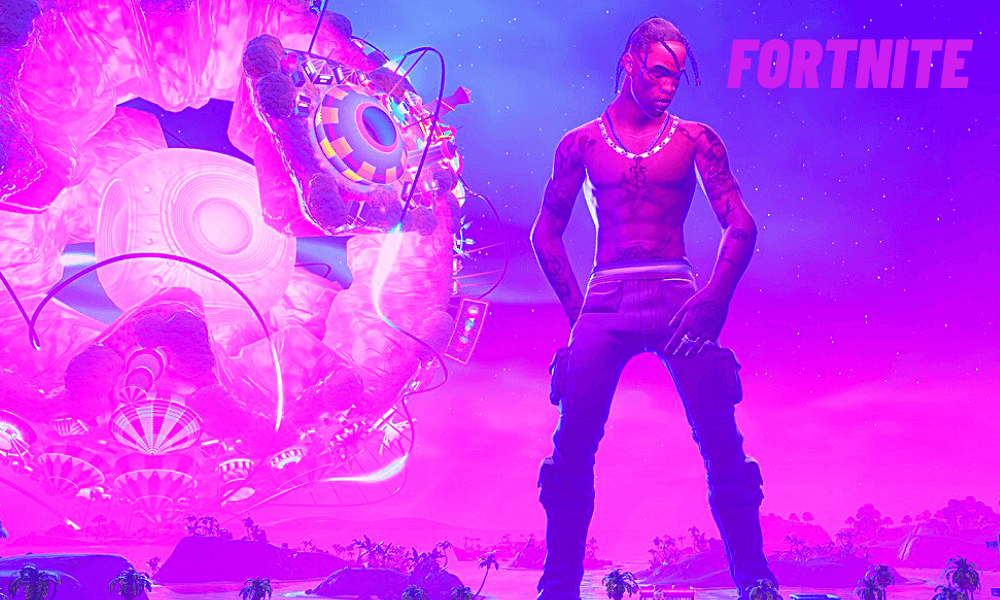 Fortnite, developed by Epic Games in 2017, is a game and virtual world that allows its players to enjoy different experiences. As Epic Games explains, Fortnite is a multi-experience world based on four game modes. Fortnite users can perform game competitions in different scenarios, fight battles, attend concerts or enjoy a movie, among many other things.
Fortnite is a virtual environment for fun, recreation, and socialization, which has become one of the most popular in the world. In the middle of this year, the number of active users in Fortnite in the world amounted to 350 million.