Classrooms are Moving to Virtual Reality in English Learning. The pandemic, which disrupted the learning processes of approximately 1.6 billion students in 192 countries, also accelerated the transformation of traditional education methods.
While parents want their children to learn English at an early age, the course of educational technologies shows that this year will be a year when augmented reality, mixed experiences, and virtual universes will play more for English education.
HolonIQ, which conducts worldwide research in the education sector, estimates that educational technology expenditures, which stood at $183 billion before the pandemic, will exceed $404 billion in 2025.
Globally, 91 percent of students' education the pandemic, which interrupted their lives, led to the acceleration of developments in educational technologies.
Concepts such as augmented reality, mixed reality, gamification, and artificial intelligence have become the most focused areas of the educational technology industry.
"As a second language" to children EnglishMax Azarov, CEO of Novakid, an educational technology company that focuses on teaching (English as a second language | ESL), said, "Virtual universes, which offer high-level personalization, are a tool for more permanent learning and have the potential to reduce education costs, are also the key to innovation in the ESL industry.
With the game we developed as Novakid, we are witnessing that immersive lesson experiences intertwined with the story have more effective results in children."
2021 Has Been A Turning Point For Virtual Reality
HolonIQ, which conducts worldwide research in the education sector, estimates that educational technology expenditures, which stood at $183 billion before the pandemic, will exceed $404 billion in 2025.
Emphasizing that the transformation in educational technologies will shift towards story and game-based experiences created in the virtual environment, Max Azarov said, "At a time when virtual universes are on the agenda with the concept of the metaverse, augmented reality (AR), which offers the opportunity to use all senses and learn by experience actively, the virtual reality we believe that technologies such as (VR) will transform education as well.
At Novak, we designed hybrid learning experiences with gamification and VR technology to make English lessons interesting and personal for each of our students in 2021.
We launched Novakid Game World, the first virtual game universe, Magic Academy, which offers a story-based learning environment for children aged 4-12 and includes animated comics stories, story-linked individual English lessons, mini-games, and activities.
With the international success we have achieved and the confidence of our parents in us, we are taking firm steps in the direction of educational technologies."
Voted The Number One Online English School For Children In Europe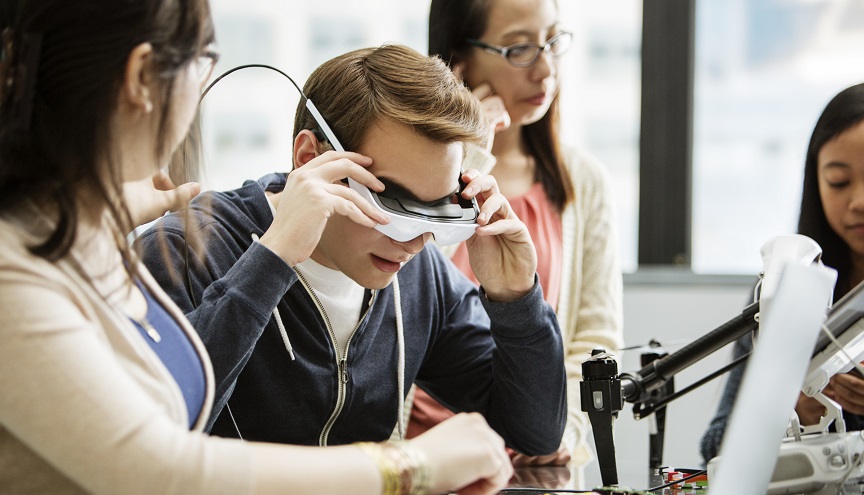 Max Azarov; Noting that they opened up to new markets in 2021 and strengthened their position in existing markets, "2021 has been a year of international achievements for Novakid and all these records.
Novakid, which was selected as 'the number one online English school for children in Europe' by consultancy company J'son & Partners in 2021, was also included in the list of 'Europe's 100 Most Promising Startups' by HolonIQ.
Novakid, which was selected for the second time in a row in the annual GSV EdTech 150 list, which includes leading companies in digital learning, was also among the top 50 among the 'Emerging Education Technology Companies' prepared by The Org.
Double The Number Of Courses In 2020
Novakid's 70 thousand shares in 49 countriesstudentReminding that Azarov actively uses it, Azarov concluded his evaluations with the following statements:
"With our new corporate identity in our fifth year, we have grown by 106 percent in Turkey and reached more than 7 thousand active users."
Novakid trainers have doubled the 2020 figures by giving nearly 2.5 million lessons in all markets where we operate. More than 82,500 students have already attended Novakid Game World and Magic Academy, which we opened by breaking new ground in the market.
More than 5,000 hours of lessons were taught per day on the platform, whose user base grew by 15 percent each month. In addition to the European countries where we have grown, mainly Italy, France, and Israel, 12 percent of our customer base is located in the Middle East and North Africa (MENA) Region, and 8 percent is located in the Asia-Pacific.
Our priority for this year is to develop our educational content and to print it by speaking.